Terracotta Tiles in Coimbatore
ELBUILD is the leading Terracotta tiles suppliers in Coimbatore. We are well-established dealers and suppliers of Clay products, Wall Tiles,  jaalis, and Terracotta Floor/Roof Tiles in Coimbatore. By choosing our extensive collection of affordable terracotta floor tiles or jaalis. You can create unique designs, patterns, and textures to truly define a space.
Additionally, terracotta tiles come in a variety of sizes & constructed from the highest-quality materials. The clay roof tiles in Coimbatore that we supply will breathe fresh life into the decor of your space. If you are looking for terracotta floor tiles price in Coimbatore then contact us.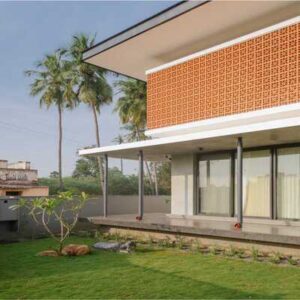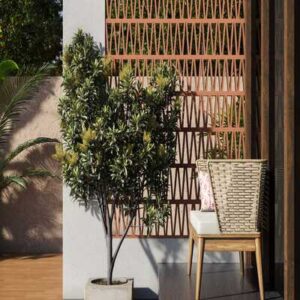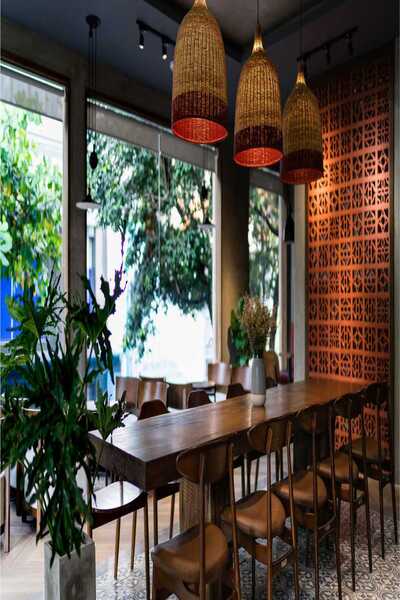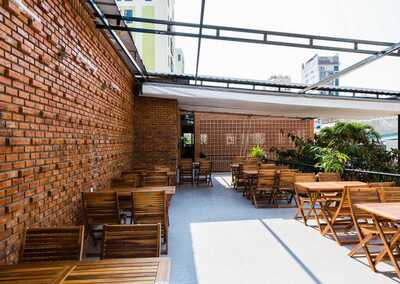 Terracotta Tiles Dealers and Suppliers in Coimbatore
ELBUILD terracotta tiles are durable, affordable, and hard. We also provide a variety of terracotta floor tiles, terracotta roof tiles, and terracotta jaalis in Coimbatore.
Floor Tiles
Terracotta is fired at a relatively low temperature, and its surface remains quite porous unless it is well-glazed. If you're looking for terracotta floor tiles price in Coimbatore. We provide a sustainable option.
Wall Tiles
Terracotta tiles are used in some limited outdoor applications. But only in climates that do not get regular freezing temperatures
Pixels
Polish terracotta is hard and strong. They are leakproof and resistant to weathering action. Accordingly, you can give them any colour.
Jaalis
Terracotta is a refractory clay product used for making tiles, bricks with refractory clay, we create different jaalis. Get affordable terracotta jaalis prices in Coimbatore from ELBUILD.
Clay Product Distributor in Coimbatore
We are the Top Terracotta tiles service provider and suppliers in Coimbatore. In the current world, terracotta tiles are frequently used in both residential and commercial sectors. These Clay Roof Tiles Coimbatore are used to improve their attractive appearance. The cost of clay roof tiles in Coimbatore is reasonable. It includes a variety of high-quality imported products. They are used in interior exteriors, balconies, verandas, swimming pool decks, and open terraces. However, if you're installing handmade terracotta you will need professional help. With the best customer service, we are always happy to assist you.
Our clay products in Coimbatore which supplied with top-quality raw materials.

The rustic charm of this material provides an eye-pleasing aesthetic to any room.

Moreover, it has the ability to enhance the thermal performance of the roof tiles in a more effective way.

These terracotta floor/roof tiles give your floors an exotic feel. Because they come in a variety of shapes and sizes, from square to hexagonal and curved.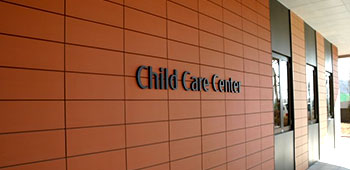 Terracotta Panel
Terracotta Panels are a game-changer product. The primary use of this eco-friendly terracotta panel is the external facade. Unlike other clay tiles, terracotta panels give a modern and sophisticated look. Another benefit of terracotta panel facades is they absorb heat without reflecting it.
Mangalore Roof Tile
Mangalore Roof Tiles are the most popular roof tiles in India for ages. It can use over a metal fabricated structure or above a concrete roof. Clay is an ideal solution for small or large slop roofs for commercial and domestic use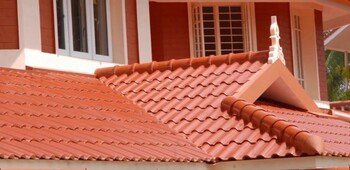 Decorative Roof Tiles
Decorative roof tiles are generally small clay tiles used for covering RCC slope roofs or small extensions of roofs for decorative purposes. The secondary objective is to avoid heat and waterproofing. Many designs of roof tiles are available.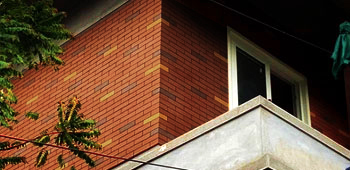 Wall Cladding Bricks
Clay Wall Cladding Bricks are hollow tiles of different sizes. They are good thermal insulators when used in exteriors as the hole inside reduces the thermal conductivity further. These brick-like tiles can be clad on the wall for a classy look.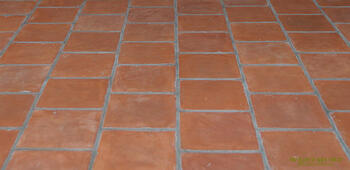 Weather Proof Tiles
Weather Proof Tiles are clay tiles used as terrace flooring for providing thermal insulation and protecting the roof from leakage. As clay is a natural insulator, it is ideal to use it for protecting concrete slabs from sun and rain
Ceiling tiles
The Clay Ceiling tiles are tiles used under roofing tiles of a fabricated roof to have additional thermal insulation, waterproofing, and aesthetic appeal. Multiple designs are available to match with interior design. Terracotta ceiling tiles are also known as bottom tiles for roofing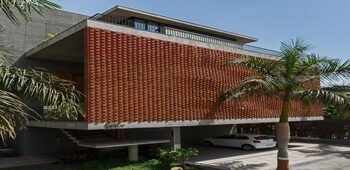 Wirecut Bricks
Wire-cut bricks are standard-sized bricks for exposed brick masonry. Compared to table moulded bricks, strength and finishing are better. These bricks can use for exterior or interior walls. The standard available colour is natural terracotta, and the size is 9 x 4 x 3 Inches.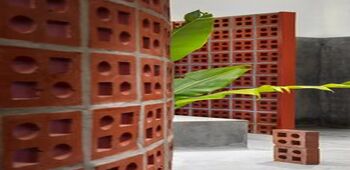 Clay Hollow Bricks
The use of hollow clay bricks is to construct a wall. Compared to solid bricks, the benefits of hollow blocks seem to be lightweight, have faster construction, and better thermal insulation. These bricks are generally used for infill masonry and not for load-bearing structures.


Clay Pavers
Good to have a baked earth paver over raw earth to keep the walkway clean and looking good. The terracotta pavers let the rainwater goes into the ground to preserve the ecosystem and water table alive. The thermal comfort offered by clay pavers is exceptional.